Summer is a great time to take a break from the doldrums of everyday life and step out, check out, and get some much needed fun and relaxation. The question is how does one balance leisure time without crossing over into lazy time and boredom.
Kids who don't have scheduled activities during the summer are at risk for forming bad habits (i.e. videos games all day with no exercise)

Lessons/camp are more than learning how to swim…they create better social skills

Info about Summer Swim session and Fun and Fit Camp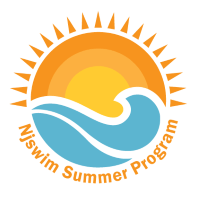 Keep your kids active this summer with quality PROGRAMMING from Njswim. Whether it is our (almost famous) Fun & Fit Camp at Njswim Sparta or one of our Intensive Summer Swim weeks at any of our locations, your kids will be sure to balance the fun and relaxing side of summer with an upbeat, healthy, and fun activity.
If you are like most families, you probably don't want to be tied down to a weekly schedule during the summer. This year Njswim is offering weekly sessions that fit nicely around your beach, pool, and lake time. Swimming lessons are an integral part of summer as children who enjoy free swim, sometimes lose the stroke technique in a matter of a few weeks. Summer swim lessons keep them in tune and practicing safety habits while in and around your favorite watering hole.
Safety is always top of mind when you are immersed into our weekly programs. These safety life skills are something that our swimmers take with them when they leave our pools. Intensive Summer Swim lessons provide children the unique opportunity to gain a month of swimming lessons in only one week.
Many of our families are able to take advantage of the flexible schedules and meet up with their friends or relatives for their swim lessons. Keeping kids involved in organized activities promotes positive social interactions during the summer months. Our Fun and Fit Camp will give them a great opportunity to move, swim, jump, play, and become enlightened on living a healthy lifestyle.
For More Information Contact Us or see more information on our website.